Yellow Eco Bottle Rinser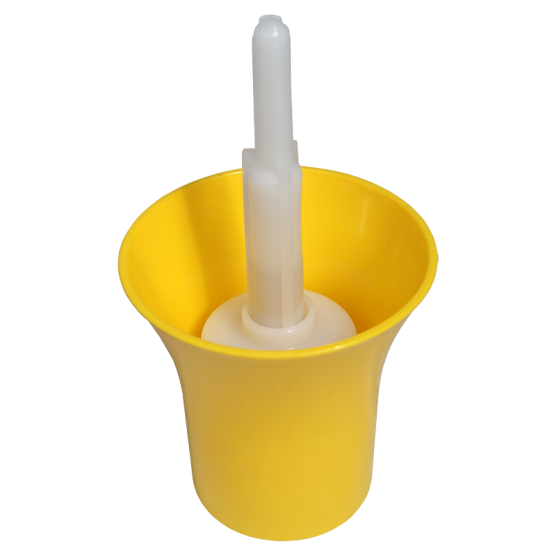 Makes Washing & Sterilising Your Bottles Easier, Just Fill The Bowl With Your Sterilising Solution, Place Each Bottle Over The Plunger And Pump, The Liquid Will Squirt Into The Bottle.
Save Time On Bottle Cleaning & Sterilising.
Recomended To Use With Vinclasse "No Rinse" Steriliser
Tony's Tips
The Perfect "Easy to use" Gadget to give your Long Suffering "Automatic" Bottle Rinser a Permanent Holiday! My Wife bought me one for Christmas last year (so she can now enjoy more "spare" time!) and avoid having to bat off my frequent question; "Are there any more Clean Bottles for Your favourite Brew Darling?"  Like it says above; quicker and easier to use than having to hatch a sensitive domestic deal! or personally getting messy at the Sink or Bath . . . . Tip! Buy two, "His & Hers" to create "Harmony in the Home doing it together",  you don't want to be misunderstood by sending out Sublime Redundancy Messages to your nearest and dearest!