Meet The Team
Meet The Team At 'Balliihoo Homebrew'
Started in 2008 by Brad & Paul, 'Balliihoo Homebrew' has soon grown. So we thought it was time to show ourselves and let you know a little about who does what.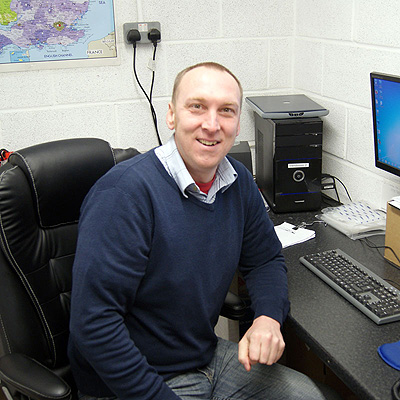 Brad - Co Founder of 'Balliihoo Homebrew'.

Answering your calls and technical questions, Brad maintains images and listings on the website.

So if something is missing or incorrect he's the man to tell.
Or call if you just want to know the size, capacity or how to use something. Also the most handsome member of the team!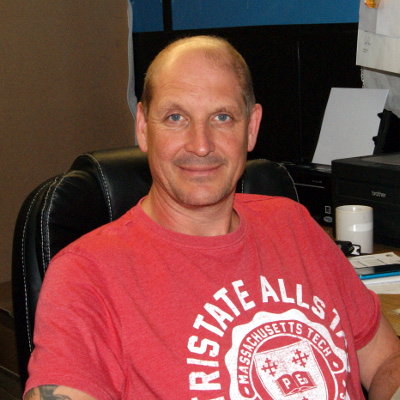 Paul - Co Founder of 'Balliihoo Homebrew'.

Product Sourcing, Stock Management And Purchasing Are Pauls Thing!

A Keen Sportsman (Although You Wouldn't Know It To Look At Him)
That's Because Those Sports Are Darts And Pool.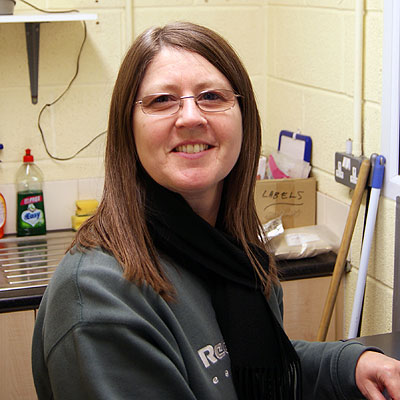 Carole - Pop Master!
Carol picks and packs your orders and rarely gets it wrong!
She is one of the longest standing members of the team and has a "Special Talent".
When Ken Bruce's Pop Master comes on Radio 2 at mid morning she manages very reasonable scores BUT she nearly always gets the guess the year questions bang on.
Howard - Despatch Warehouse
Howard is the second member of our team who just popped in for a few days to help out (Whilst moving from Unit 9 To Unit 27 Winchester Farm) & has been with us ever since.
He is in charge of order packing, stock control & the general day to day running of the Despatch Warehouse. He is a keen skittler, pub quizzer & darts player.
I can tell you that whilst average at darts he is good at skittles & VERY VERY good at quizzes, I only wish he was on the same team as me.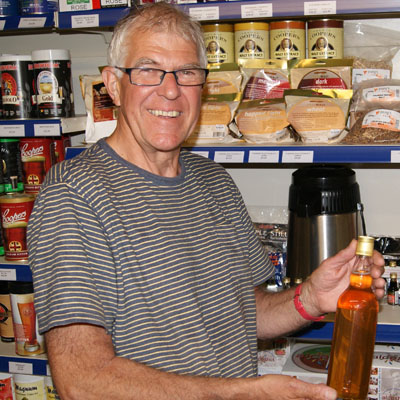 Tony - The Writer!
Tony has now retired, but his legacy continues, in the form of "Tony's Tips"...…..a small insight or view found on many products, underneath the image and description.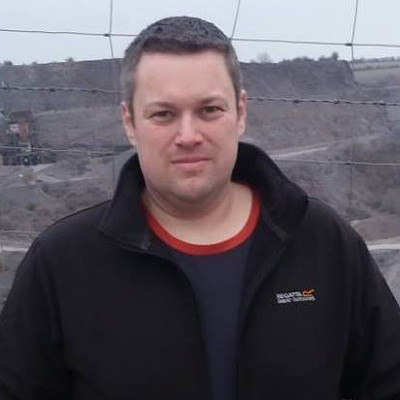 Aaron - Our I.T. Chap.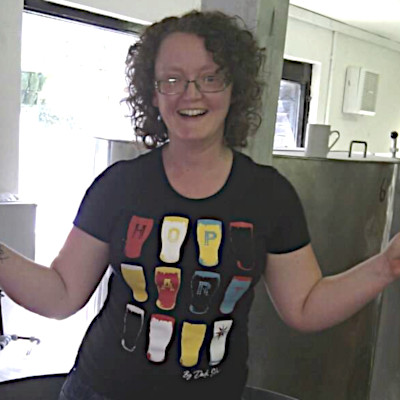 Karen - Office Manager
Henry - Customer Service, Social Media and Packing
Chances are, if you visit our store in Cheddar, you'll meet Henry.
He's a homebrew enthusiast who started brewing beer whilst living abroad because he couldn't find his favourite beer! He's knowledgeable about our stock and many aspects of brewing. He also manages our social media.
When not at work or brewing beer, Henry is an avid reader, and an accomplished musician. He's also not unknown at his local pub!