Small Straining Bag - Coarse Mesh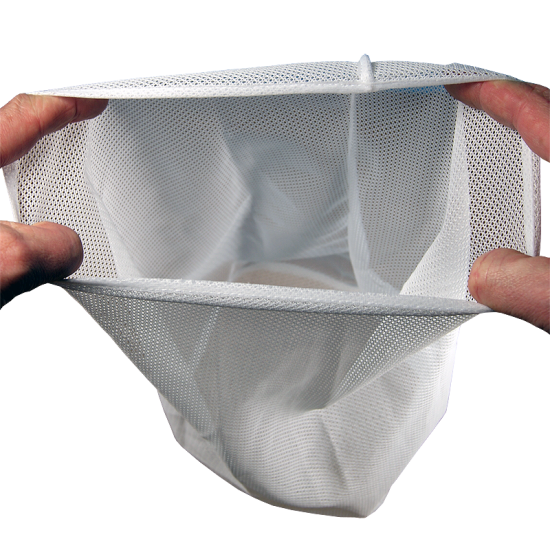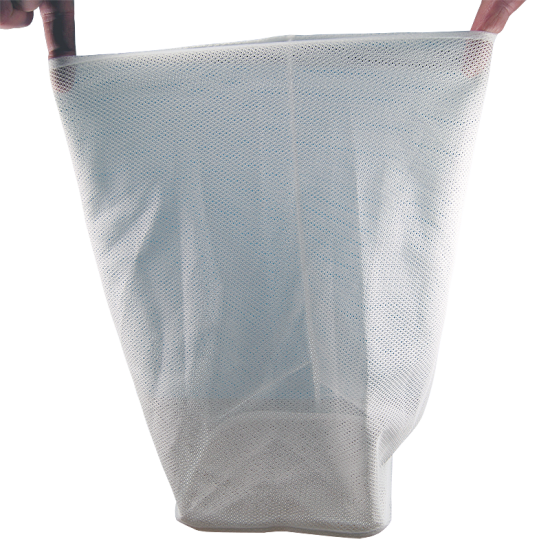 Small Straining Bag - Coarse Mesh
Used For Straining Ingredients in Wine Making.
36cm Deep x 18cm Diameter.
Tony's Tips
These Standard straining bags are brilliant for squeezing out the last drops as well as filtering larger batches of liquid in the process. I've heard of people using dubious alternatives such as ladies Lingerie bags, Tights or Stockings, presumably unworn, or at worst, if worn, removed and washed thoroughly! paint filter bags - prior to paint use, Tea Steeper prior to steeping Tea and, Net Curtains taken down and washed  before using! but why not simply use the kit that's designed for the purpose - Straining Bags, of Course! either Course or Not so Course. Large or Small size.