Plastic Strainer - Must Filter With Metal Handle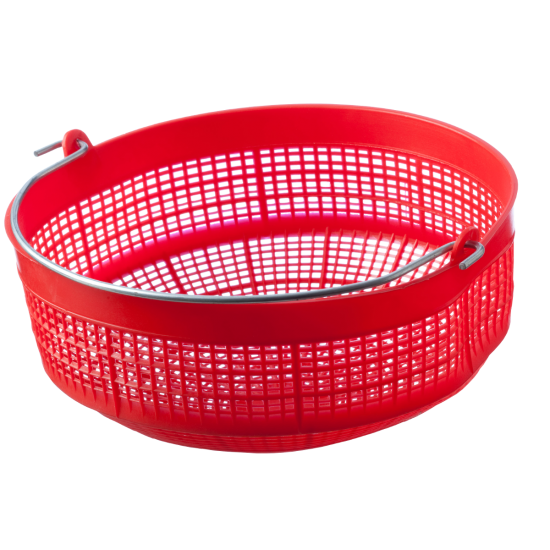 Plastic Strainer - Must Filter With Metal Handle
Sturdy Plastic Strainer With Metal Handle.
Ideal For Straining out Larger Particles When Making Wine Or Beer.
Made From Strong Supple Plastic.
Diameter 25cm - Depth 12cm.
Tony's Tips,
A colourful, Red Plastic Strainer with many uses, from straining flour to sowing grass seed, so beware the in-house thief who will use it for straining, Peas, Carrots, Sweetcorn, in fact anything that needs to be separated, particularly solids from liquid! The possibilities are endless, so as usual,  keep it locked away with all your brewing equipment.