Mashing And Sparging - Straining Bag With Cord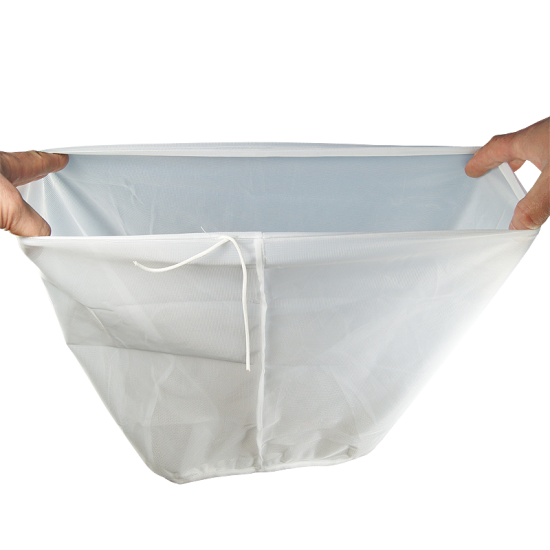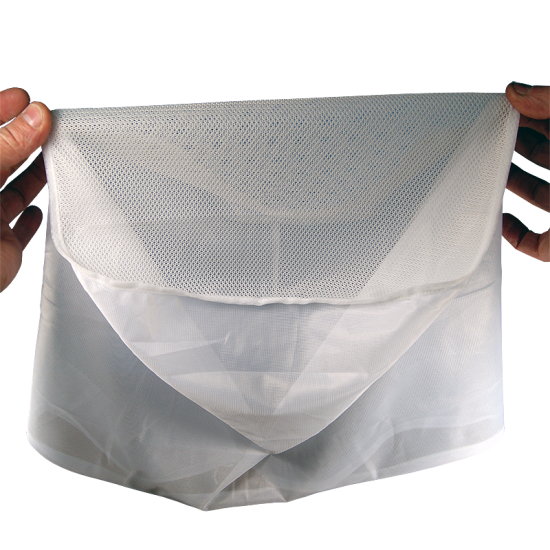 Mashing And Sparging - Straining Bag With Cord
Fits The Top Of The Electrim Mashing Bin And Prevents The Grain From Touching The Element While Boiling, Can Then Be Used To Strain The Grain.
Also Suitable For Use As A Large Coarse Straining Bag For Wine Making
Has A Coarse Mesh Base Approx 30cm Square (Top And Bottom), And 26cm Depth.
Tony's Tips
This is a sizeable straining bag useful for lots of straining applications so keep it tucked away at the back of your brewing cupboard to prevent others using it for dubious purposes! Even sterilised, the thought of this pure white, purpose designed homebrewer's specialist item being used for straining curdled milk to extract lactose, or to purify used engine oil, would possibly relegate this useful brewing item to the cleaning cupboard for less wholesome tasks than grain or fruit straining!