Harris 24cm Filter Vinpapers - Pack Of 25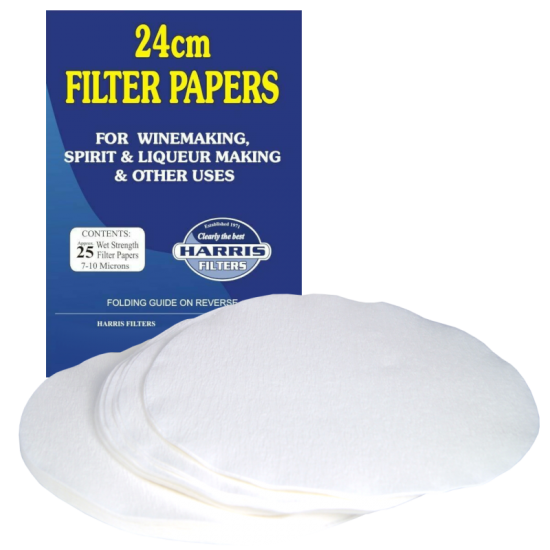 Harris 24cm Filter Vinpapers - Pack Of 25
These 24cm Diameter Filter Papers Are Large Enough To Be Folded Into A Cone Shape, So That They Fit Nicely Into A Funnel.
Tony's Tips
I wish I'd known about these large size 24cm diameter Filter Papers before I invested in a comparatively expensive Homebrewer's Filtration kit that I only use occasionally for filtering wine but regularly for
filtering freshly made
ground Coffee to getting the "Bits" out of freshly sqeezed lemon or orange juice. These 24cm Vinpapers are also really convenient for larger quantities of Liquid that require filtration. Just place the filter in a Medium to Large Funnel and  Hey Presto! . . . . filter anything, anytime, anywhere . . . . at low cost!  also available in smaller 15cm diameter size for use with a funnel or the Vinbrite wine filter Kit.