Buon Vino Super Jet Electric Filter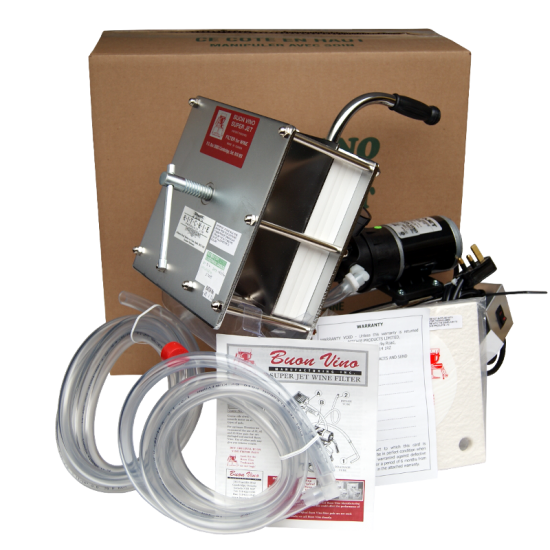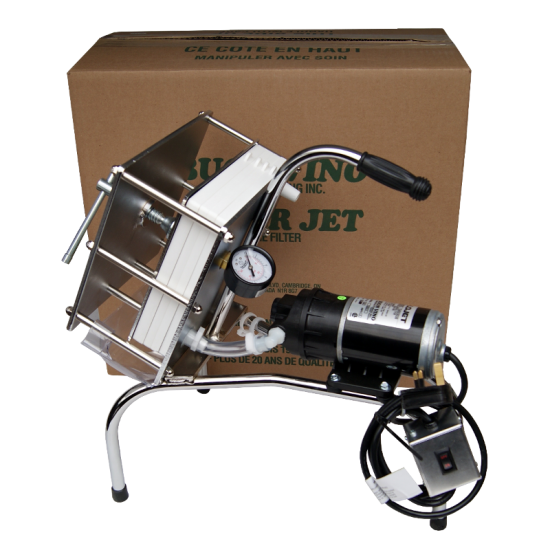 Sold Out


Buon Vino Super Jet Electric Filter
Filtering Surface 1200 Square Cm.
Filtering Time: 1 Hour Per 270 Litres (Approximate)
3 Grades Of Pads Available: Coarse, Polish, And Sterilizing (Comes Supplied With A Set Of No.2 Polishing Pads).
Dimensions: 49cm (Length) x 26cm (Width) x 46cm (Height) - Weight: 13Kg.
Tony's Tips,
This Buon Vino Super Jet Electric Filter is for the dedicated Home Wine Maker who wants to quickly and effortlessly produce finished wines of exceptional Clarity. I used to regard the filtering of Wine unnecessary and time consuming - thinking, if it looks clear it is! but actually, as the video suggests, learn what "Polishing" really means' the difference in sparkling Clarity between filtering or not, is more evident with White or Rose wine,  you will notice your bottles have little or no sediment at the bottom after filtering, the taste is clean and superior and the look is sparkling clear just like a commercial finish. The moderate Cost is easily Justified in my opinion but then I am fussy about what I consume - especially Wine! Look at the three filter types available for differing input and output quality from this excellent Electric filter.
Now watch the Video . . . . .
The Super Jet has been designed with ease and quality in mind. Wine is drawn by means of a self-prime pump into the plastic filtering plates which house the filter pads. The specially designed grooves on the plastic filtering plates direct the wine through the filter pads, allowing the unit to achieve optimum filtering capability.
Ideal for the home wine makers who make wine from grapes, berries or fresh juice and produces 40Gal - plus per year.