5 Litre (1 Gallon) PET Plastic Demijohn With Airlock & LCD Temp Indicator - Pack Of 2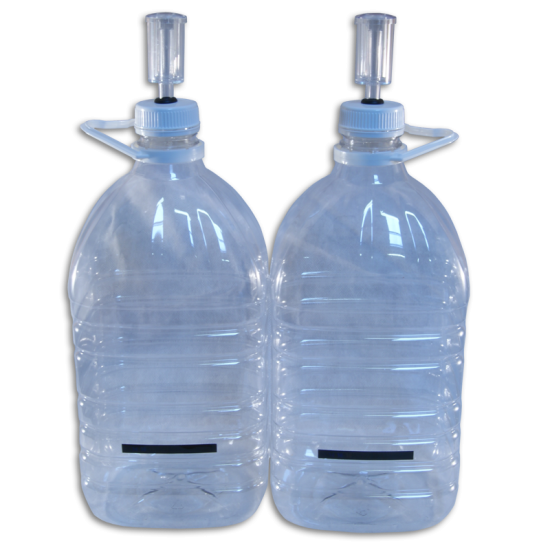 5 Litre (1 Gallon) PET Plastic Demijohn With Airlock & LCD Temp Indicator - Pack Of 2
PET Plastic, A Great Alternative To Glass Demijohns.
Complete With Gromets, Handy Airlocks & LCD Temperature Indicators.
Re-useable & Lightweight.
Tony's Tips
Lightweight, lower cost, re-usable, transparent, holds 5 litres of wine and every bit as useful as the glass version, with one major advantage . . . . it won't shatter if dropped, and one minor avoidable disadvantage . . . . it doesn't warm to boiling water! This, as I discovered distorts the plastic to an unrecognisable Artefact which may just hit the mark at the Tate Gallery entitled "unintended work of a novice wine maker". Use VWP or VinClasse Steriliser, Not boiling Water to sterilise before and after use!