Solid Cork Bungs To Fit Standard 1 Gallon Demijohn - Pack Of 5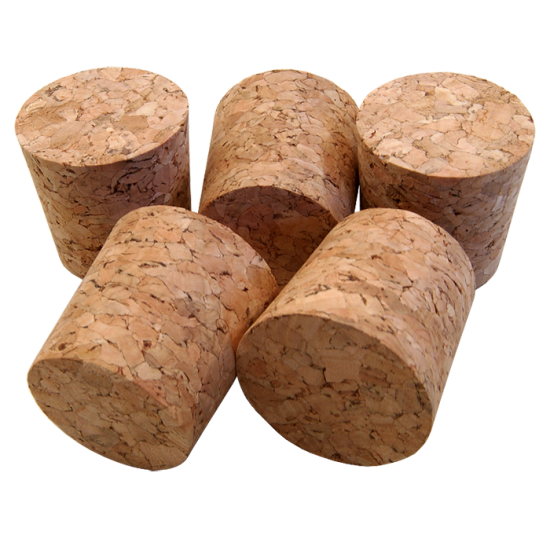 Solid Cork Bungs To Fit Standard 1 Gallon Demijohn - Pack Of 5
Solid Cork Bungs To Fit Most Traditional Glass Demi johns
Dimensions - Top Diameter 32mm Tapering To 28mm.
For Use While Storing And Maturing Your Wine
Tony's Tips
These are traditional Cork bungs that have for years been the ideal natural seal for liquid storage in Demijohns and other vessels. Still unsurpassed for ageing wine without the risk of a possible unpleasant taint as some poorer quality Rubber Bungs can cause. Cork being a Traditional,  aromatic ageing medium for wine along with Oak and Wine Tannin, just looks, feels and smells right for the job . . . . yep! Cork is Cool!