VinClasse Yeast Nutrient - 1Kg Bulk Tub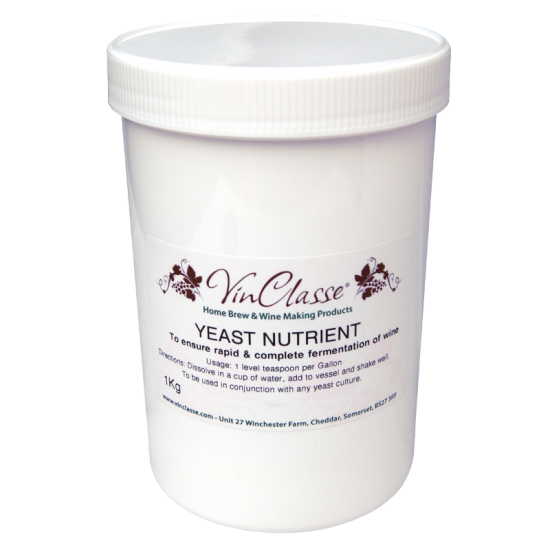 VinClasse Yeast Nutrient - 1Kg Bulk Tub
Ensures Rapid and Complete Fermentation of Wine.
This Does Not Contain Yeast But Is Used in Conjunction with Any Yeast Culture For More Efficient Fermentation
Use 1 Level Teaspoon per Gallon.
Tony's Tips
Use up to one and a half  Level Teaspoons per gallon in heavier bodied wines. VinClasse Yeast Nutrient is specially formulated to add more Nitrogen to the yeast cells to reproduce more rapidly to speed and deepen fermentation and furthermore promote the production of  higher levels of Natural enzymes. As usual, keep notes on the quantity added and results obtained for future help.