VinClasse Wine Finings - 2 Part Sachet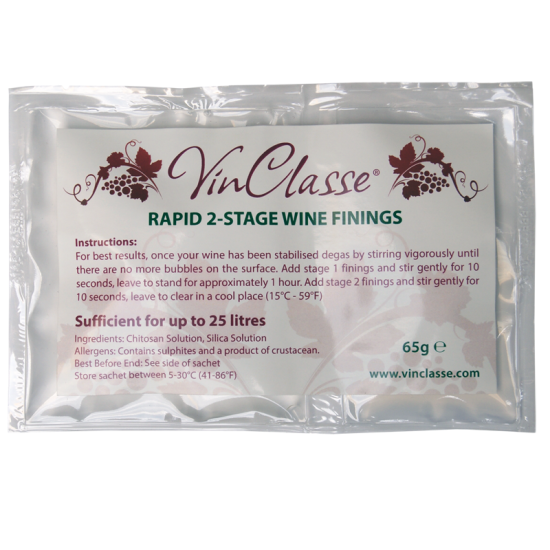 VinClasse Wine Finings - 2 Part Sachet
VinClasse Wine Finings - 2 Part Sachet.
Treats 5 Gallons / 23 Litres.
Two Part Kit, With Instructions.
Tony's Tips
These wine finings are in a 2 part sachet that contain Kieselsol (Silicic Acid)  and Chitosan from the treatment of Crustacean shells  and  egg shell and effectively drag out impurities in the fermented  must prior to bottling. Not always required as the must will eventually self clear but this treatment certainly will speed the clearing process for a faster, brighter start on your latest batch of wine!