VinClasse Precipitated Chalk 50 Gram Tub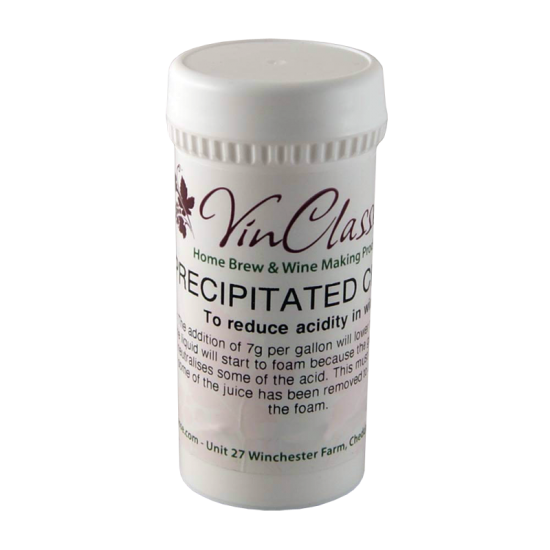 VinClasse Precipitated Chalk 50 Gram Tub
To Reduce Acidity In Wines.
The Addition Of 7 Grams Per Gallon Will Lower The Acidity By Approximately 1.5 PPT.
Tony's Tips
Precipitated Chalk or Calcium Carbonate (PCC) produced naturally millions of years ago has many uses today in many diversified industries ranging from  Pharmaceutical to the Building Trade, but of course its main usage is to reduce acidity in wine, in particular  Rhubarb wine!
After addition at the recommended rate of 7grams to 1 gallon, the liquid will start to foam because gas is given up by the chalk as it neutralises some of the acid. So this must be done in a vessel large enough or one from which some of the liquid has been removed to allow adequate headspace for the foam . . . . obvious once you know, but worth a mention in case you didn't!