VinClasse Cream of Tartar 100 Gram Tub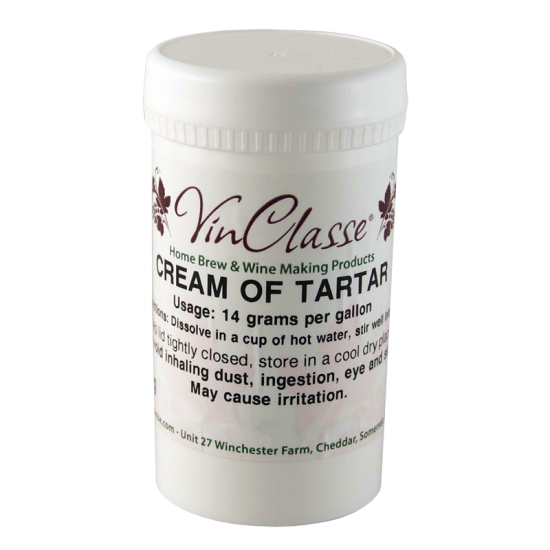 VinClasse Cream of Tartar 100 Gram Tub
To Help Prevent Sugar Syrups From Crystallising.
Usage: 14 Grams Per Gallon.
Tony's Tips,
This is an acid known as Potassium Hydrogen Tartrate formed during the fermentation of grapes into wine and its main activity is to prevent sugar from Crystalising. I read somewhere that the crystals are quite tasty but I've yet to test that theory! I prefer my wine to be crystal free. Not to be confused with Tartar(e) sauce! this variety won't enhance the taste of your Scampi, Chips and Peas.