VinClasse Campden Tablets x 50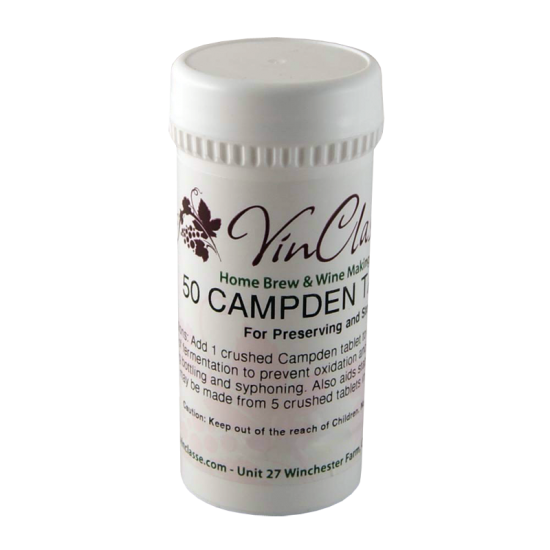 VinClasse Campden Tablets x 50
Use To Remove Chlorine & Chloramines From Tap Water Prior To Brewing.
Kills Unwanted Bacteria & Inhibits The Growth Of Most Wild Yeast.
Prevents Unwanted Bad Odours & Flavours.
Tony's Tips,
"Campden" Tablets originated, not in Campden Town, NW London but in the Bucolic Cotswold village of Chipping Campden, Gloucestershire in the 1920's by the Fruit and Veg. Preserving Research Station (now Campden BRI) and taken on by The Boots Co. Effective in removing the "Swimming Pool" flavour from municiple Drinking Water - 1 tablet will cure 20 gallons of tap water for home brew usage. To cure the must or wort and prevent other unwanted smells and Wild Yeast "off" flavours,  it's 1 tablet per Gallon. Ten 0.44gm tablets are roughly equal to one level teaspoon of Sodium Metabisuphite and each tablet provides an easily measured and accurate dose without risking any Sulphite overtones.