Vinclasse Fruit Wines - 6 Bottle - Elderflower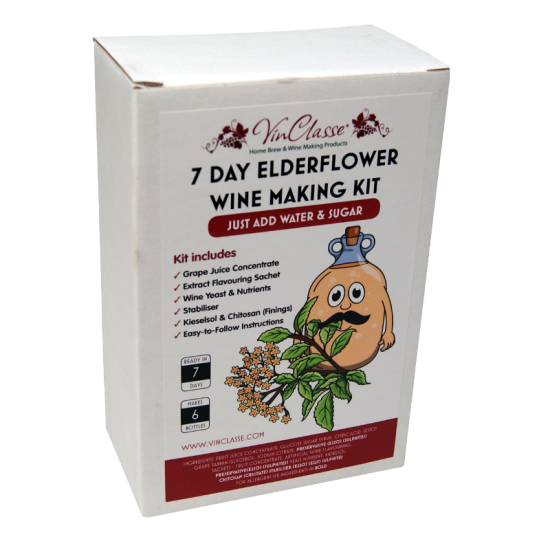 Vinclasse Fruit Wines - 6 Bottle - Elderflower
Home Fruit Wine Kit - Makes 6 Bottles of Elderflower Wine.
Includes Grape Juice Concentrate, Yeast, Nutrients, Stabilisers and Finings.  Just Add Sugar and Water.  Ready to Drink in Around 7 Days, However Will Improve If Left In Bottles For A Few Weeks
Basic Home Brewing Equipment and Bottles Required.
Full Instructions Included.
Tony's Tips
These country wines remind me of a wonderful summer in Buckinghamshire about 43 years ago! I was dating a lively, attractive country girl, who had a penchant for local homemade country fruit wines available at very low cost from the backdoor of a nearby pub. What with the fruity, alcoholic mix and the fond memories of the fun filled hours we shared together following the enjoyment of this soft and sweet aphrodisiacal nectar, these wine kits for me, as well as tasting great, bring on a  happy Nostalgia! . . . . . I wonder where she is now?