Wine Bottle Straight Corks - Pack of 90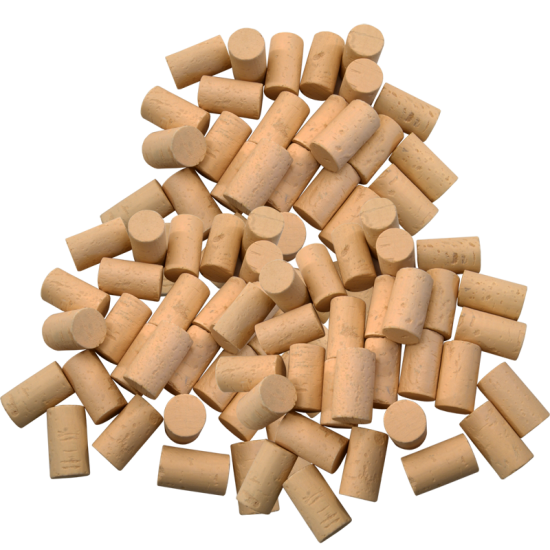 Wine Bottle Straight Corks - Pack of 90
Pack of 90 Quality Corks For a Professional Finish to your Wine Bottles.
Requires a Corking Tool to Insert Corks into Wine Bottles - See Our Other Items.
Standard Home Brew Size 38mm x 22mm.
Natural Colmated Corks - These Are Natural Cork Stoppers With Pores (Lenticles) That Are Filled With The Cork Powder Resulting From The Finnishing Of Natural Stoppers. A Natural Food Safe Glue Is Used To Fix The Cork Powder In The Pores, Giving A Smoother Surface And Making Them Easier To Insert Into The Bottles.
Tony's Tips
Professional, effective, low cost and easy to insert with the correct Balliihoo corking tool of your choice, there are quite a few varieties of natural cork grown originally from the Bark of Cork Oak Trees in Portugal. Once extracted, a new layer of Cork bark begins to form, truly self-sustaining!  No actual harm comes to these Trees and corks will never become extinct as a result. Tip: dampen cork sides with a little water to ease entry into the tight aperture and prevent that high pitched squeak as it glides in effortlessly!