VinClasse Citric Acid 10Kg Bucket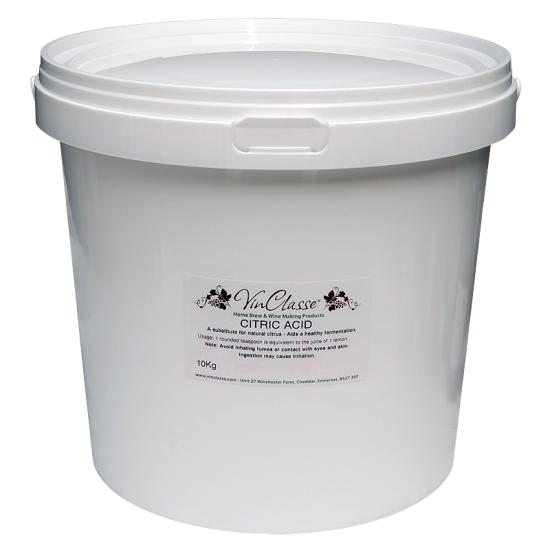 Sold Out
VinClasse Citric Acid 10Kg Bucket
Probably the most popular acid for wine making.
Adds a pleasant fruity flavour.
Can be used in soft drinks to give a lemon flavour.
Comes In A Sealed Tamper Evident Plastic Bucket.
Tony's Tips,
The common "inspirational" belief is that Citric Acid has always derived exclusively from Luscious Natural Lemons creating a pleasant if not sharpish Organic Citrous Flavouring. Today's lesser known but  more likely derivation is now from  cane sugar and molasses being fermented in a fungus called Aspergillus niger and is actually a mould extract. Don't let this newly gained dark knowledge put you off though! The fact is that Citric Acid  will add a delighful crispy, lemony, edge to your white wine, beer and  Cider when added after fermentation. As a guide 1 teaspoon is approximately equal to the juice extract from 1 Lemon, so one or two teaspoons per 23 litres will be about right subject to personal taste.