VinClasse 250ml White Grape Juice Concentrate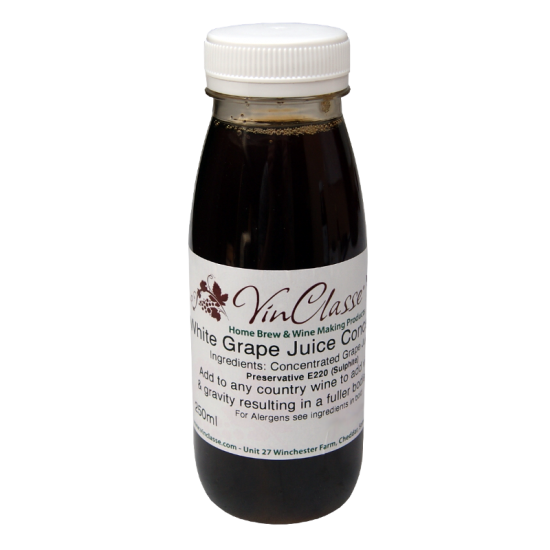 VinClasse 250ml White Grape Juice Concentrate
Used In Many Country Wine Recipes.
Used As A Yeast Nutrient In Some Recipes.
Vinclasse Grape Juice Concentrate Is 64.5

°Bx (64.5 Brix)
Tony's Tips
Also available in 1 Litre and 500ml Bottles.
This is the stuff that can make the difference between a good wine and a great wine when added in the right quantity . . . . which is? You may well ask . . . . answer: the correct amount for the situation, i.e. the initial character of the basic brew and ones  personal choice . . . . in other words, try it and wait and see, only you can decide when and how much to add for your ultimate enjoyment, so, experiment and as always with optional ingredients, take copious notes to refer to in your quest to produce your perfect home made wine. By the way, Red enhancer is normally for Red wine and White is for white wine but what about  a mix? . . . . . White wine base with a red enhancer for a Rose result? let me know if you've dared to try and what the result is like.