Tapered Corks - Pack Of 12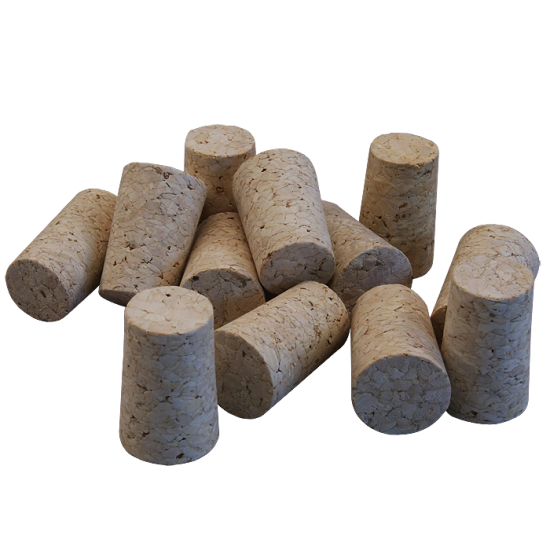 Tapered Corks - Pack Of 12
These Tapered Corks Fit All Standard Wine Bottles With 19mm Aperture.
32mm Long With A Head Size Of 21mm & A Tail Size Of 18mm - So As Well As Fitting Standard Wine Bottles These Handy Corks Will Fit Many Other Bottles.
Push Fit So No Need For Any Corking Tool - Re Useable.
Tony's Tips
These Tapered Re-usable Corks don't need a Corking Tool which is a real benefit but be careful to re-use them in bottles with the same liquid as originally corked! i.e. White Wine, Red Wine, Bathroom Surface Cleaner, Loo Cleaner, Solvent, Weed-killer, Turpentine Substitute, Meths. etc. etc. even when sterilised, it's the thought of Best Quality Red Wine tainted with Low Quality Loo Cleaner thats a bit off-putting!