Surfers Reward Cornish Ale - 3kg 40 Pint Ingredient Kit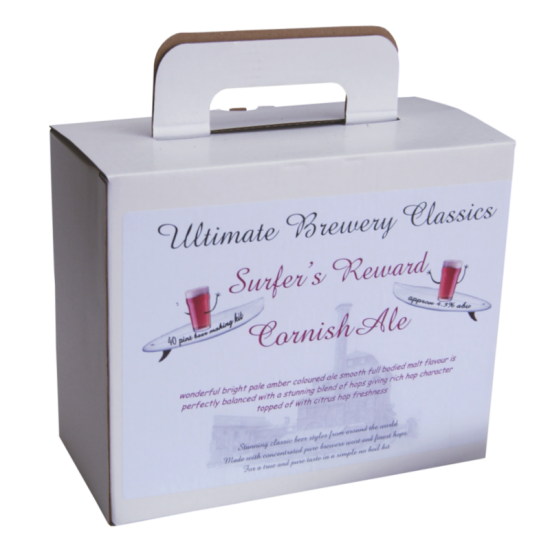 Surfers Reward Cornish Ale - 3kg 40 Pint Ingredient Kit
Ultimate Brewery Classics - 3kg Kit, Makes 40 Pints Of Surfers Reward Cornish Ale.
Contains 3kg Of Premium Concentrated Brewers Wort, Additional Hop Character Essence, And Premium Dried Brewing Yeast Sachet
A Wonderful Bright Pale Amber Colour With A Great Refreshing Hop Aroma. Smooth Full Bodied Malt Flavour Is Perfectly Balanced With A Stunning Blend Of Hops Giving Rich Hop Character Topped Of With Citrus Hop Freshness That Is A Perfect Tribute To Cornish Ales.
All Ingredients And Full Instructions Included