VinClasse All Purpose Red Wine Yeast - 5 Gram Sachet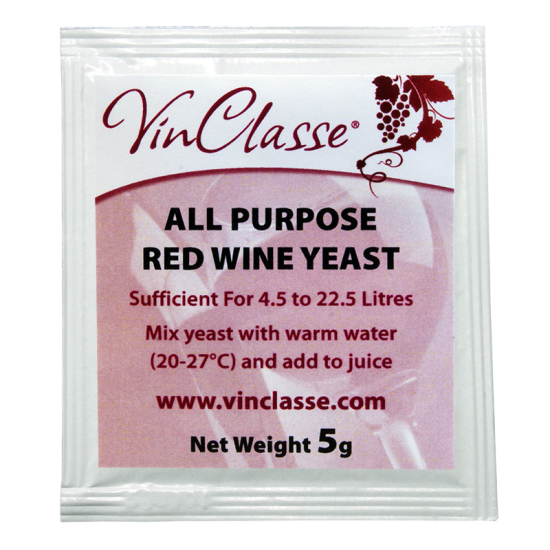 VinClasse All Purpose Red Wine Yeast - 5 Gram Sachet
Suitable For Any Style Of Red Wine.
Sufficient For 23 Litre / 5 Gallons.
Mix Yeast With Warm Water (20-27°C) & Add To Juice Or If Your Must Is within This Temperature Range Simply Sprinkle On.
Tony's Tips
There is Consistantly Great Feedback about this VinClasse All Purpose Red Wine Yeast. Pure Quality Wine Making Yeast with Nothing else added, always ensures, Full Fermentation activity for all Red Wine Types. "VinClasse", your guarantee of the very best quality yeast available. Always keep a spare Sachet on the brewing shelf.