Coopers Carbonation Drops - Pack Of 80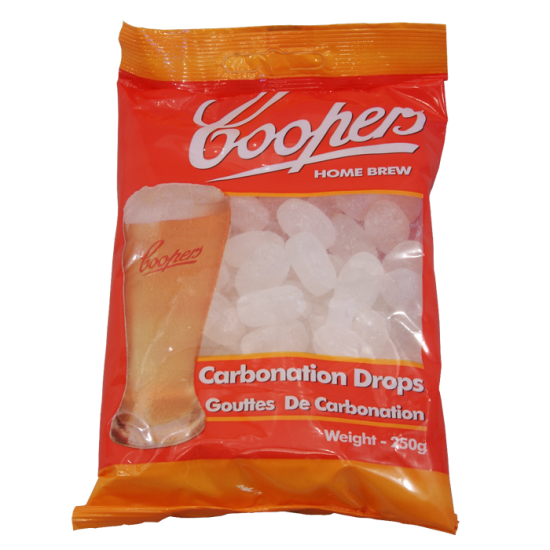 Coopers Carbonation Drops - Pack Of 80
Ex Tax: £3.25
2or Buy %s or more for %s each £2.95
12or Buy %s or more for %s each £2.50
Use Instead Of Priming Sugar.
Accurate Dosage, Quick Dissolving, Convenient To Use.
250g Bag - Approx 80 Drops.
Tony's Tips
They look like tasty boiled sweets so keep the Packet away from little Hands! and decide whether to drop in one or two (the packet advises 1 per 375cl. bottle and 2 per 750cl. Bottle so now you must decide what needs to be added to a 500cl Bottle! I've tried one and two drops in 500cl bottles, and found one drop is good, two drops is good too but slightly fizzier). Carbonation Drops certainly save time and avoid messing about with granulated or brewing sugar with a small teaspoon that doesn't quite fit the bottle neck. Without a doubt, the convenience these Cooper's Carbonation Drops offer is well worth the minimal extra cost!