Coopers Brew Enhancer 1 - 1kg Box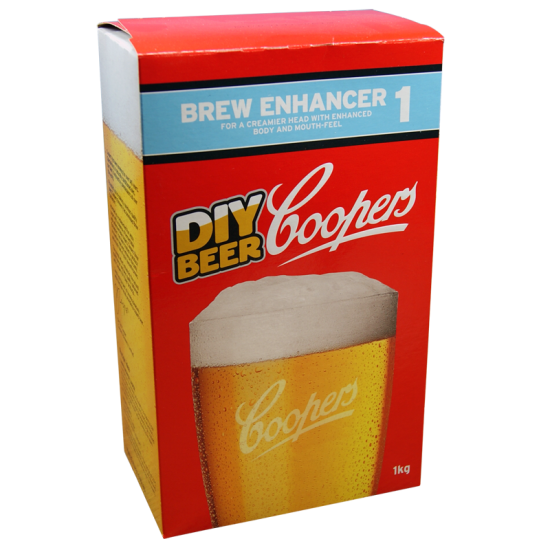 Coopers Brew Enhancer 1 - 1kg Box
For A Creamier Head, With Enhanced Body And Mouth Feel.
Recommended For Use With Lighter Beer Styles Such As Lager Draught And Pilsener.
Use As A Replacement For Sugar When Brewing.
Tony's Tips
The addition of Cooper's Brew Enhancer makes a single can Light Beer or Lager much fuller in Body and flavour, add to your taste, from Half and Half with Sugar to a whole 1Kg bag and then maybe a little extra Spraymalt! . . . . always experiment!  . . . . always keep notes!