Coopers 1.5Kg Tin Of Liquid Malt Extract (Light)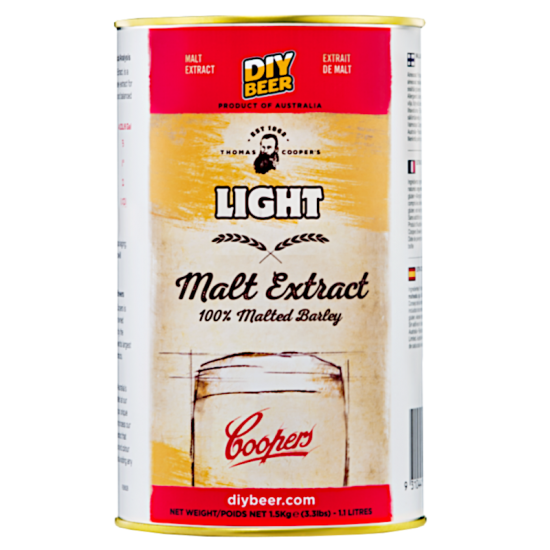 Coopers 1.5Kg Tin Of Liquid Malt Extract (Light)
Coopers 1.5Kg Tin Of Light Malt Extract.
Premium Malt Extract, Made From Australia's Finest 2-Row Low Nitrogen Barley.
100% Malt Extract - No Artificial Colouring Or preservatives.
Can Be Used As An Alternative To Sugar When Making Single Tin Beer Kits.
Tony's Tips
Coopers Malt Extract adds the "wow" factor to your brew; colour enhancement, body and taste maximisation and front end "twang" on the tongue, all go to making the addition of this premium 2-row low nitrogen barley malt extract well worth trying, it's also fair to say nearly all brews will gain from this replacement (or addition) to sugar but some brews actually depend on it! This Light Malt Extract is best of course for Lager (Pilsner), American style beers and light or Summer ales intended to be light in colour.