Vinclasse Dried Active Wine Yeast - 100g Tub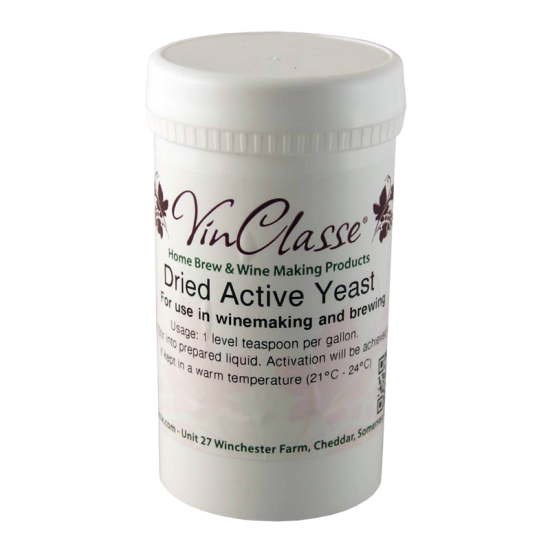 Vinclasse Dried Active Wine Yeast - 100g Tub
100 Gram Tub Dried Active Yeast For Use In Winemaking & Brewing.
Useage - 1 Level Teaspoon Per Gallon.
Directions - Stir Into Prepared Liquid. Activation Will Be Achieved Quickly If Kept In A Warm Temperature (21 - 24 Degreses).
Tony's Tips
The main-stream yeast that's good for all types of Homebrewing Beer and Wine, endorsed by Balliihoo's own brand name "VinClasse", your guarantee of the very best quality yeast available. Always keep a spare 100g Tub on the brewing shelf.