2.5 Litre (1/2 Gallon) Jerrican Style Plastic Bottle With Handle - Pack Of 2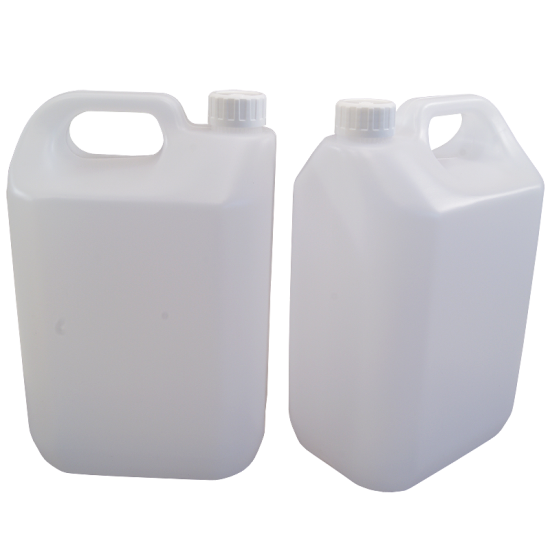 2.5 Litre (1/2 Gallon) Jerrican Style Plastic Bottle With Handle - Pack Of 2
Ex Tax: £3.20
or Buy 10 or more for £2.50 each
General Purpose, Suitable For All Household Liquids & Foodstuffs.
Tamper Evident Screw Caps (Please Note That Cap Colour May Vary)
Re-Sealable & Re-Useable Ideal For Cider Or Beer Etc.
2 1/2 Litre Capacity - 22cm High x 14cm Wide x 10cm Deep
Tony's Tips
These 2.5 Litre plastic Jerricans are very useful for anything and everything liquid. But be sure to have some labels to name the contents. There is nothing worse than eagerly pouring a glass of your long awaited 6.5% ABV Summer Ale homebrew to enjoy in the late evening sun, miles from home at a festival only to find that you've packed the Extra effective Loo cleaner to kill 99% of all known germs!