Still Spirits - Top Shelf - Spirit Essence - Bourbon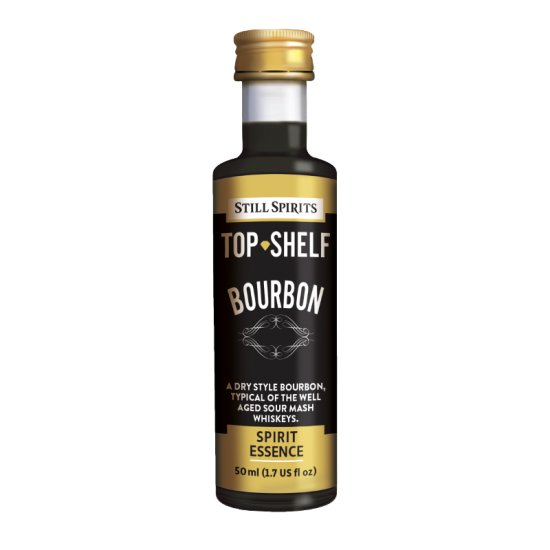 Still Spirits - Top Shelf - Spirit Essence - Bourbon
A Dry Style Bourbon With A Full Flavour Typical Of The Well Aged Sour Mash Whiskeys.
Each 50ml Bottle of Essence Will Flavour 2250ml approx 3 x 750ml Bottles Of 40% Distilled Vodka Or Spirit.
Can Be Added To Commercial Vodka Or Your Own Home Made Spirits (See Our Available Vodka/Spirit Making Kits).
To Use, Shake Well & Pour Into A Part Emptied Bottle Of Vodka / Spirit & Shake To Blend. Can Be Consumed Immediately After Mixing, However, We Recommend Ageing For Best Results.