Still Spirits - Top Shelf - Liqueur Essence - Red Sambuca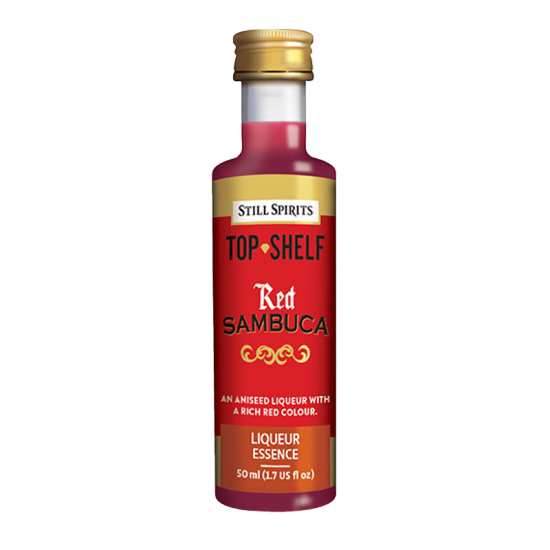 Sold Out
Still Spirits - Top Shelf - Liqueur Essence - Red Sambuca
Aniseed Based Liqueur With A Rich Red Colour.
Each 50ml Bottle of Essence Will Make 1125ml Of Liqueur When Combined With a Spirit And Liqueur Base
Can Be Added To Commercial Vodka Or Your Own Home Made Spirits (See Our Available Vodka/Spirit Making Kits).
To Use, Add Essence And 790ml Of Alcohol At 40% ABV To Still Spirits Liqueur Base "A" (Made Up as Per Liqueur Base "A" Instructions). Alternatively Up To 250ml Of Sugar Can Be Used Instead Of The Base Pack. Adjust Quantity To Taste. Top Up To 1.125 Litres With Water.
Also Great For Flavouring Milk Shake, Ice Cream, Biscuits and Cakes