Still Spirits - Top Shelf - Liqueur Essence - Dry Vermouth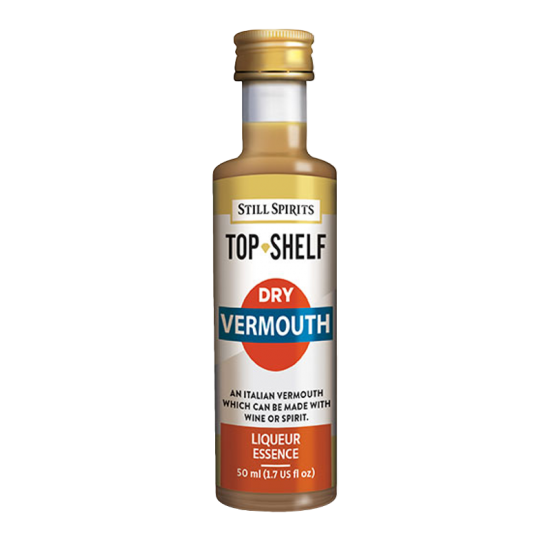 Still Spirits - Top Shelf - Liqueur Essence - Dry Vermouth
Italian Style Vermouth Which Can Be Made With Wine Or Spirit.
Each 50ml Bottle of Essence Will Make 1125ml Of Liqueur When Combined With Spirit or Wine
Can Be Added To Commercial Vodka Or Your Own Home Made Spirits (See Our Available Vodka/Spirit Making Kits).
Add Essence To 450ml Of Alcohol At 40% ABV & 625ml Water. Alternatively, Reduce The Alcohol To 150ml And Replace Water With 925ml Dry White Wine.