Original Prestige Bulk 280ml - Whisky Smoked Blend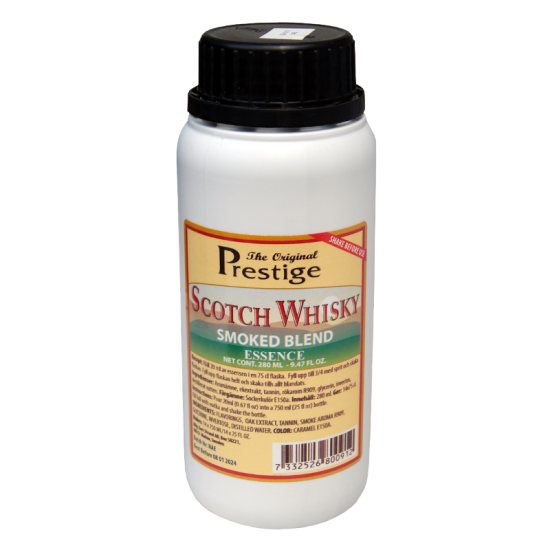 Original Prestige Bulk 280ml - Whisky Smoked Blend
Scotch Whisky is a smoked blend whisky with a rich, smoky flavour. Good "on the rocks", or with soda, ginger ale, orange juice or Cola.
Equivalent to 14 Standard (20ml) Bottles Of Smoked Whisky Essence, Enough To Flavour 14 x 750ml Bottles Or Over 10 Litres Of Spirits.
Can Be Added To Commercial Vodka Or Your Own Home Made Spirits (See Our Available Vodka/Spirit Making Kits).
To Use, Simply Pour Into A Part Emptied Bottle Of Vodka/Base Spirit & Shake Well To Blend.
Original Prestige Offers A Large Range Of Classic & Modern Essences.