Original Prestige Bulk 280ml Tennessee (Bourbon) Sour Mash Whiskey Essence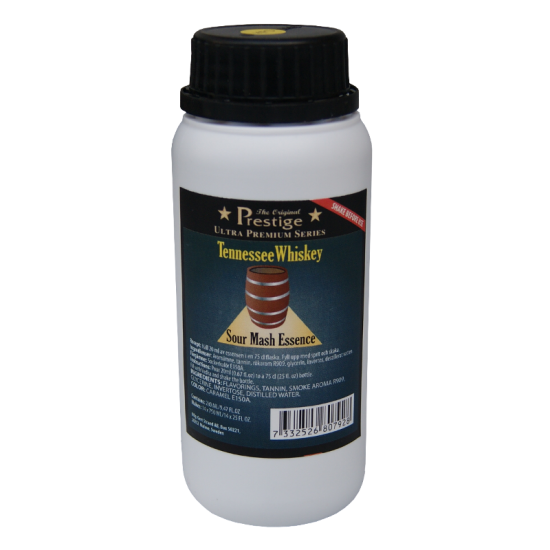 Original Prestige Bulk 280ml Tennessee (Bourbon) Sour Mash Whiskey Essence
Equivalent To 14 Standard (20ml) Bottles Of Tennessee Bourbon Whiskey Essence, Enough To Flavour 10 Litres Of Spirits
Can Be Added To Commercial Vodka Or Your Own Home Made Spirits (See Our Available Vodka/Spirit Making Kits).



To Use, Simply Pour Into A Part Emptied Bottle Of Vodka/Base Spirit & Shake Well To Blend.



Original Prestige Offers A Large Range Of Classic & Modern Essences.
Tony's Tips
A Sour Mash Whiskey Essence, it goes well with Southern Rock; the likes of Lynyrd Skynyrd, Elvis Presley, The Allman Brothers etc.  an enjoyable and  convincing supplement when mixed with a Vodka Base to accompany an evening in with this "Down Home" brand of Americana Music.
Prestige Essences are perfect for flavouring Vodka or your own favourite spirit/liqueur as well as adding to other foods such as Milk Shakes, Ice Cream, Biscuits, Cake, Icing and Filler Cream or even Meringues, Yoghurt, Brandy Sauce etc.