Original Prestige 20ml Creme De Cacao Brown Chocolate Liqueur Essence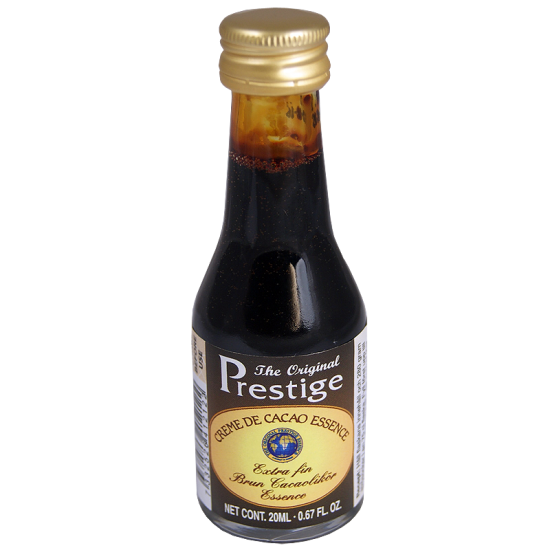 Original Prestige 20ml Creme De Cacao Brown Chocolate Liqueur Essence
Each 20ml Bottle of Essence Will Flavour A Full 750ml Bottle Of Vodka/Base Spirit.



 
Can Be Added To Commercial Vodka Or Your Own Home Made Spirits (See Our Available Vodka/Spirit Making Kits).



To Use, Simply Pour Into A Part Emptied Bottle Of Vodka/Base Spirit & Shake Well To Blend.



Original Prestige Offers A Large Range Of Classic & Modern Essences.
Tony's Tips
Creme de Cacao: Chocolate Liqueur for drinking straight with a vodka base or as a mix with other spirits or as an ingredient for Truffles, Biscuits and Cakes etc. popular for the above uses since 1666! (says Wikipedia) . . . . Just the job after putting out the great fire of London!
Prestige Essences are perfect for flavouring Vodka or your own favourite spirit/liqueur as well as adding to other foods such as Milk Shakes, Ice Cream, Biscuits, Cake, Icing and Filler Cream or even Meringues, Yoghurt, Brandy Sauce etc.