Original Prestige 20ml Chocolate Liqueur Essence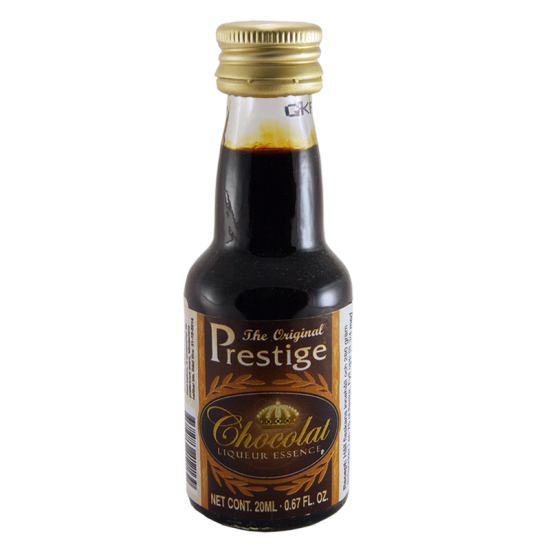 Original Prestige 20ml Chocolate Liqueur Essence
Each 20ml Bottle of Essence Will Flavour A Full 750ml Bottle Of Vodka/Base Spirit.



 
Can Be Added To Commercial Vodka Or Your Own Home Made Spirits (See Our Available Vodka/Spirit Making Kits).



To Use, Simply Pour Into A Part Emptied Bottle Of Vodka/Base Spirit & Shake Well To Blend.



Original Prestige Offers A Large Range Of Classic & Modern Essences.
Tony's Tips
Chocolate Liqueur: Chocolate en liqueur  was derived as early as 1666.
There are several brands of Chocolate Liqueur on the market normally consisting of Chocolate and Cocoa Beans added to the Liqueur. This Essence is a faithful, true to Character Tribute to this Yummy Combination of Vices! Like your Belgian Chocolates - keep it hidden!
Prestige Essences are perfect for flavouring Vodka or your own favourite spirit/liqueur as well as adding to other foods such as Milk Shakes, Ice Cream, Biscuits, Cake, Icing and Filler Cream or even Meringues, Yoghurt, Brandy Sauce etc.