Original Prestige 20ml Baccara White Rum Essence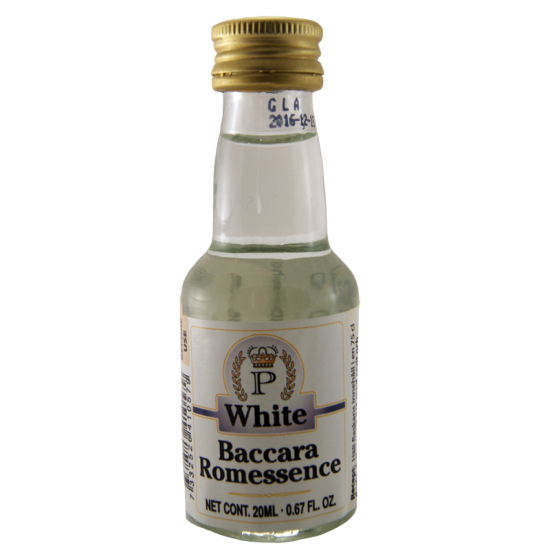 Original Prestige 20ml Baccara White Rum Essence
Each 20ml Bottle of Essence Will Flavour A Full 750ml Bottle Of Vodka/Base Spirit.
Can Be Added To Commercial Vodka Or Your Own Home Made Spirits (See Our Available Vodka/Spirit Making Kits).




 
 

To Use, Simply Pour Into A Part Emptied Bottle Of Vodka/Base Spirit & Shake Well To Blend.




 
 

Original Prestige Offers A Large Range Of Classic & Modern Essences.
Tony's Tips
Baccara: named after the 1977 Pop Group who became instantly famous World-wide  with their debut mega-hit song "Yes Sir I can Boogie" . . . .
Also . . . (but obviously not quite as famous as that Spanish Female Duo!) Baccara is equally applauded when mixed with Vodka for its similarity to the Eponymous, smooth and quaffable "Bacardi". Labled to reflect Facundo's (its inventor)  Clear, Cultured, Refined Rum Creation. Bacardi was made, by isolating a proprietary strain of yeast and then, after filtering through charcoal, Facundo aged and mellowed the rum in white oak barrels giving  the World's first culivated clear (white) Rum Today's unique flavour and appearance. 
Prestige Essences are perfect for flavouring Vodka or your own favourite spirit/liqueur as well as adding to other foods such as Milk Shakes, Ice Cream, Biscuits, Cake, Icing and Filler Cream or even Meringues, Yoghurt, Brandy Sauce etc.