SPECIAL OFFER - WobblyGob 4kg - 40 Pint - Elderflower Cider Ingredient Kit - Expired BBE Date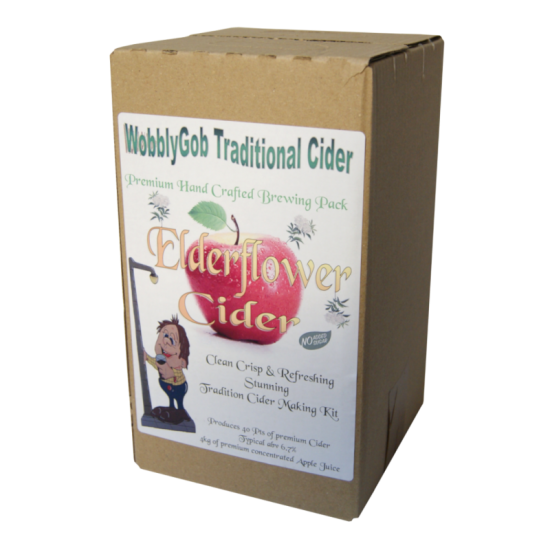 Sold Out -27 %
SPECIAL OFFER - WobblyGob 4kg - 40 Pint - Elderflower Cider Ingredient Kit - Expired BBE Date
Usual Price £25.90 - Reduced to £18.99 - On Special As Expired BBE Date (Sep 2022)
As The Yeast Is The Most Affected Part Of Any Kit, We Would Reccomend Buying A Seperate Yeast Sachet To Replace The One With This Kit.
Contains 4kg Of Premium Concentrated Apple Juice (Made From Specially Selected GMO Free Apples And No Added Sugars) - To Produce 40 Pints Of Elderflower Cider At Approximately 6.7% ABV
Just Add Water To The Specially Selected Concentrated Apple Juice And Ferment Out With The Special Cider Yeast To Give A Delicious Refreshing Elderflower Cider.
All Ingredients And Full Instructions Included
Elderflower Cider - Nothing Sums Up A Classic British Summer More Than The Sight Of Elderflower On The Trees And Apples In The Orchards. Now These Two Classics Come Together To Form This Excellent Elderflower Cider. Clean, Crisp And Refreshing Cider Topped With The Wonderful Aroma And Taste Of Elderflowers.