SPECIAL OFFER - VinClasse - Pink Chardonnay - 30 Bottle Wine Ingredient Kit - Short BBE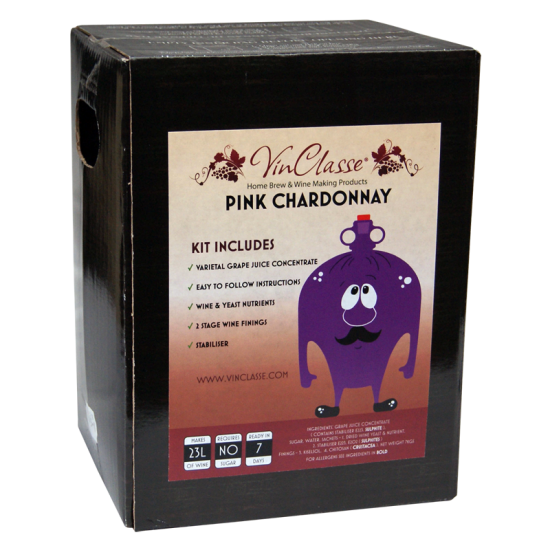 Sold Out -18 %
SPECIAL OFFER - VinClasse - Pink Chardonnay - 30 Bottle Wine Ingredient Kit - Short BBE
Usual Price £36.72 - Reduced to £30 - On Special As Short BBE Date (Sep 2023)
Makes 23 Litres / 5 gallons (Approx 30 Bottles) Of Quality Pink Chardonnay Wine - Ready To Drink In Around 7 Days & Will Improve Further Over Following Weeks.
VinClasse 7kg Wine Kits Contain Approx 7 Litres Of 100%, High Quality Varietal Grape Juice Concentrate, To Achieve A Well Balanced Wine, Near The Commercial Equivalent. No Additional Sugar Is Required.
Kit Includes Grape Juice, Wine Yeast / Nutrients, Stabiliser, Finings & Full Easy To Follow Instructions.
Requires Basic Wine Making Equipment & Bottles (Not Included).