SPECIAL OFFER - Muntons Extra Light Malt Extract - 1.5kg Tin - Short BBE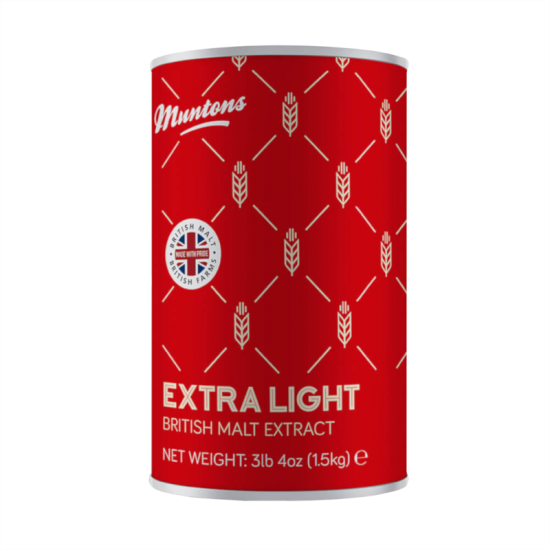 Sold Out -17 %
SPECIAL OFFER - Muntons Extra Light Malt Extract - 1.5kg Tin - Short BBE
Usual Price £11.99 - Reduced to £9.99 - On Special As Short BBE Date (Nov 2023)
Muntons 1.5Kg Tin Of Extra Light Barley Malt Extract.
Pure Malt Extract Using Only The Finest East Anglian Barley, Malted To Perfection
100% Malt Extract - No Artificial Colouring Or Preservatives. There Is No Finer Malt Extract Available At Any Price
Typical Analysis - Solids 80 - 82%, Colour (EBC) Less Than 7
Can Be Used In Extract Brewing Or As An Alternative To Sugar When Making Single Tin Beer Kits.