SPECIAL OFFER - Legacy Bitter - 1.7Kg - 40 Pint Ingredient Kit - Damaged Tin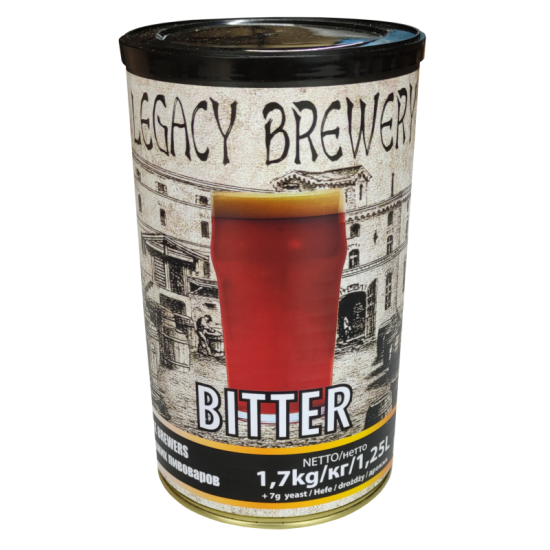 Sold Out -14 %
SPECIAL OFFER - Legacy Bitter - 1.7Kg - 40 Pint Ingredient Kit - Damaged Tin
Usual Price £13.99- Reduced to £11.99 - On Special As Dented Tin - Good BBE Date (Aug 2024)
Gozdawa Legacy beer kits contains 1.7kg of naturally sourced malt extract meaning all kits are GMO free. These particular kits comes with a speciality 7g yeast dedicated to crafting the perfect beverage.
These beer kits require the addition of 1kg Sugar, Brewing Sugar or Spraymalt Enhancer and will achieve an ABV of 3.8% - 4.2%.
Legacy Bitter In The Traditional English Style, Is Packed Full Of Flavour With A Refreshing Bitterness And Copper Colour.