SPECIAL OFFER - Geordie Yorkshire Bitter - 40 Pint Ingredient Kit - Damaged Tin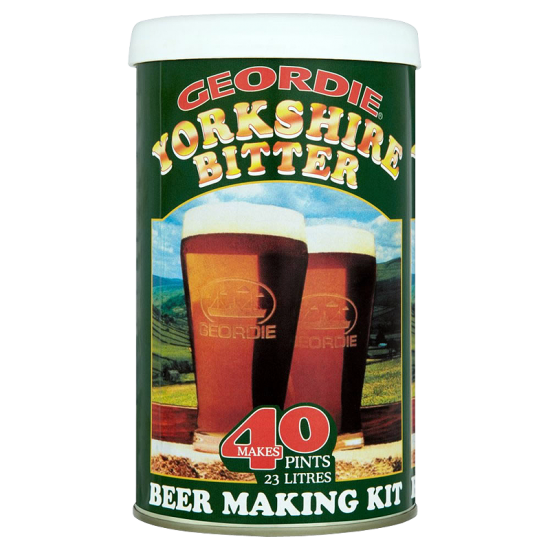 Sold Out -17 %
SPECIAL OFFER - Geordie Yorkshire Bitter - 40 Pint Ingredient Kit - Damaged Tin
Usual Price £11.49 - Reduced to £9.99 - On Special As Light Water Damage To Tin - Good BBE Date (Dec 2024)
Makes 40 Pints Of Yorkshire Bitter - Full Instructions On Label.
Geordie Yorkshire Bitter Is Light In Colour And Has The Slightest Sweet Taste Of The Best Traditional Yorkshire Beers. Made From Natural Ingredients - Malt Hops And Barley - It Has A Creamy Head And Full Body.
Requires 1Kg of Brewing Sugar or Beer Kit Enhancer.