SPECIAL OFFER - Geordie Bitter - 40 Pint Ingredient Kit - Damaged Tin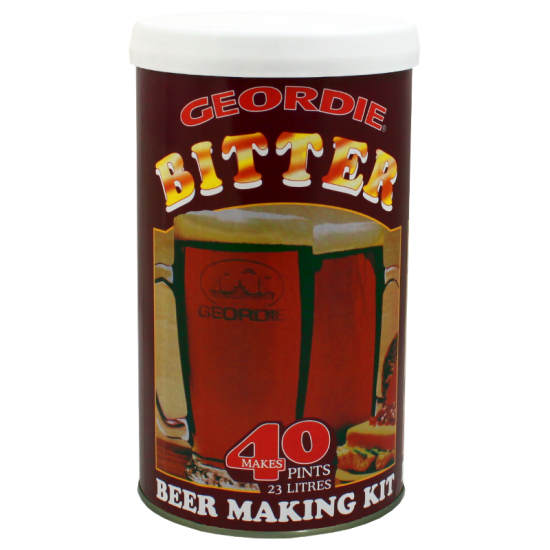 Sold Out -22 %
SPECIAL OFFER - Geordie Bitter - 40 Pint Ingredient Kit - Damaged Tin
Usual Price £12.75 - Reduced to £9.99 - On Special As Dented Tin - Good BBE Date (Sep 2025)
Makes 40 Pints Of Bitter - Full Instructions On Label.
Geordie Bitter Is A Traditional Well-Hopped Bitter With The Rich Nutty Flavour That Real Beer Drinkers Love. Made From Natural Ingredients - Malt Hops And Barley - It Has A Clear Deep Amber Colour And A Full Head.
Requires 1Kg of Brewing Sugar or Beer Kit Enhancer.