SPECIAL OFFER - Coopers Lager - 40 Pint Ingredient Kit - Dented Tin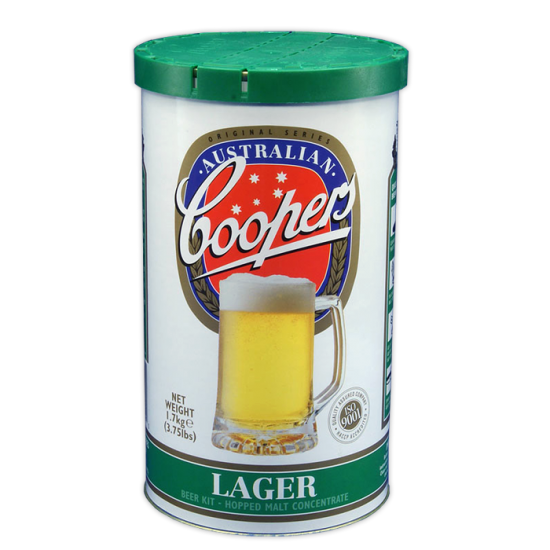 Sold Out -21 %
SPECIAL OFFER - Coopers Lager - 40 Pint Ingredient Kit - Dented Tin
Usual Price £14.59 - Reduced to £11.59 - On Special As Dented Tin - Good BBE Date (Oct 2024)
1.7Kg Kit, Makes 40 Pints Of Quality Australian Lager, Full Instructions Included.
Straw Colour With Golden Hues & Lacy White Head. Light Floral Aromas Flow Through On A Light To Medium Bodied Palate With Subtle Malt & Hop Flavours & A Clean Finnish. An Australian Lager Style With Plenty Of Character.
Requires 1Kg of Brewing Sugar or Beer Kit Enhancer.