Spare Ceramic Stopper for Swing Top Bottles - Pack Of 12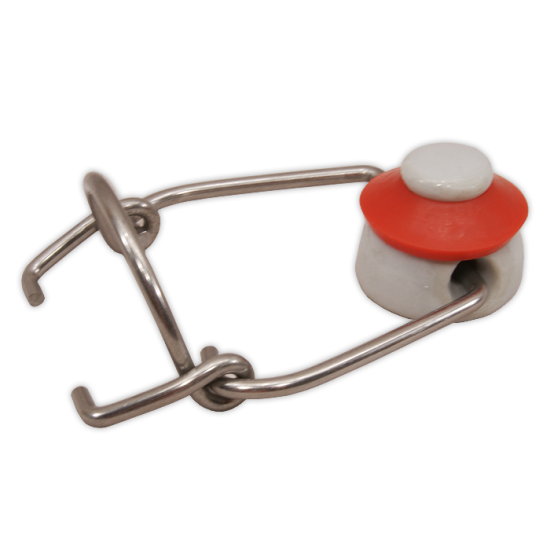 Spare Ceramic Stopper for Swing Top Bottles - Pack Of 12
Replacement Swing Top Ceramic Stopper And Seal.
Fits All Standard Swing top Bottles Including Amber Beer, Costalata And Roma Bottles.
Tony's Tips
 You never have a spare when you need one! So keep several, they're inexpensive and take up little space.
Tip 1: Watch out! if you have a guitarist in the house, the rubber seals make strap retainers to prevent guitar detaching from strap mid song!
Tip 2: If you're a guitarist, benefit from the cheapest, most effective guitar strap retainer ever, known in "muso" circles as the "Grolsch Lager Guitar Strap Retainer" It beats the expensive mechanical metal strap retainers hands down, but the "Grog" within isn't cheap! so . .
Tip 3: Buy Spare Rubber Swing Top Bottle Seals from Balliihoo! You won't be the first, I was so impressed I write Tips for the company!