Shrink Capsules Red With Gold Bands - Pack of 30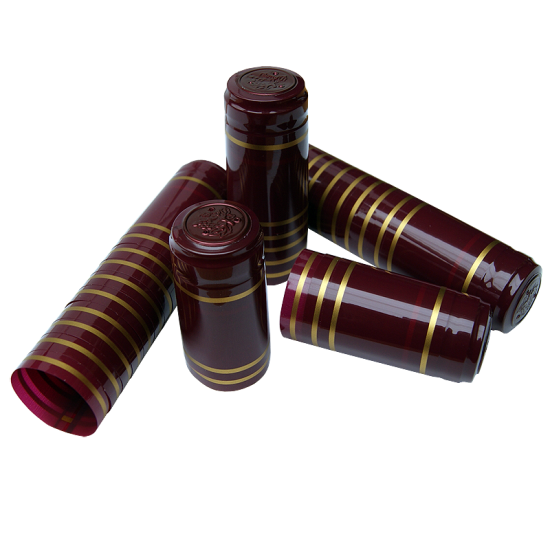 Sold Out
Shrink Capsules Red With Gold Bands - Pack of 30
Professional Way To Finish Your Wine Bottles.
Place Over the Wine Bottle's Neck and then Dip into Boiling Water for a Second or Two , Alternatively Use a High Powered Hair Dryer.
They Help Eliminate the Growth of Mould and Bacteria on the Exposed Surface of the Cork During Storage.
Tony's Tips
These Shrink Capsules are not only professional looking but also have a serious use, that is, to prevent Mould and discolouration of the cork top surface and to seal the cork from atmospheric contamination. In Black, Gold, Red, Green or White for personal colour coding i.e: Red for Red Wine, White for White Wine, Black for Black Wine (some strong Reds are called Black!) Green for Green Ginger or Apple wine and Gold for maybe Sparkling Wine? Champagne or perhaps Home Made Lucozade!  Simply place over corked bottle top and rotate in steam from a kettle for a few seconds, to securly shrink into place.
These Shrink Capsules also look good as a finishing touch on Beer Bottles covering the Crown Tops ( they may need to be trimmed before applying, depending on bottle neck size)