Pack Of 6 Champagne Cages / Wires - Suitable For Corks & Stoppers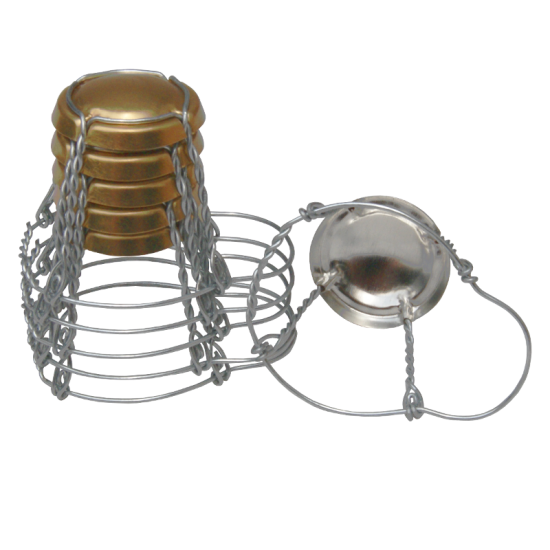 Pack Of 6 Champagne Cages / Wires - Suitable For Corks & Stoppers
Pack Of 6 Champagne Cages / Wires.
Suitable For Retaining Champagne Style Corks & Stoppers.
Tony's Tips
The best way to keep an unruly cork under control, is with a wire cage! as long as it's economical and easy to apply. See the useful, inexpensive (finger saving) winding tool on this website!
These classic Champagne  Wire Cages secure the cork easily and positively with a twist of the wire around the base, ensuring the bottle contents are kept safe for years . . . . sometimes only hours or minutes in our house! Tip 1: After use, discard, they work well used once, but twice or more - not so sure so Tip 2: Always keep a few spares!