Original Prestige 20ml Jonnys Recipe - Whisky Essence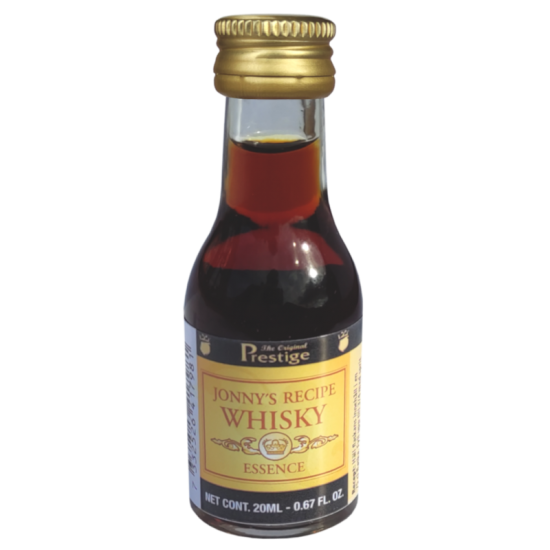 Original Prestige 20ml Jonnys Recipe - Whisky Essence
A long Blend Style Whisky Essence Which Is Similar To Walkers Scotch.
Instructions: Pour The Contents Of This Bottle Into A 750ml bottle, Fill 3/4 Full With Vodka And Shake To Mix, Then Top Up The Bottle And Shake Until The Contents Have Fully Blended.
Can Be Added To Commercial Vodka Or Your Own Home Made Spirits (See Our Available Vodka/Spirit Making Kits).
Original Prestige Offers A Large Range Of Classic & Modern Essences.