Muntons Spraymalt Dark 500g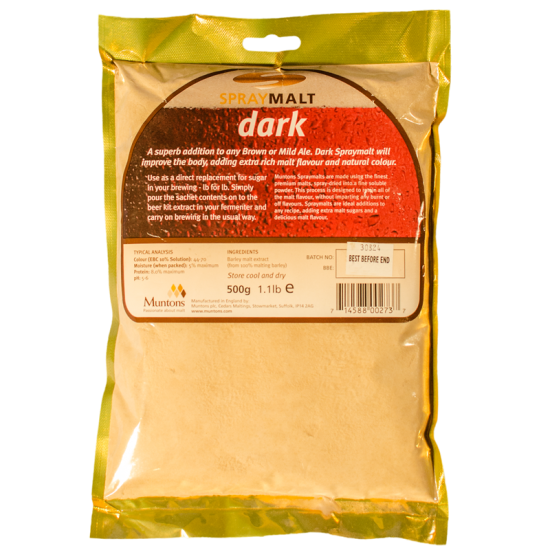 Muntons Spraymalt Dark 500g
A Superb Addition To Any Brown Or Mild Ale. Dark Spraymalt Will Improve The Body, Adding Extra Rich Malt Flavour And Natural Colour.
Use as a Direct Replacement for Sugar (lb For lb) When Brewing.
Suitable For Use With Any of Our Single Tin Beer Kits.
Tony's Tips
For ease of combining, add Muntons Spraymalt to the fermenter vessel at the same time as the beer kit ingredients are being added and before the addition of any hot or cold water, spraymalt retains all of the delicious malt flavour without imparting any burnt or off flavours, well worth the small additional cost in place of sugar or even as a mix with sugar to the specified total volume. I often add an extra 200g of sugar on top of the specified amount for a slightly stronger, malt enhanced brew.