Muntons Premium 1.5kg - Irish Stout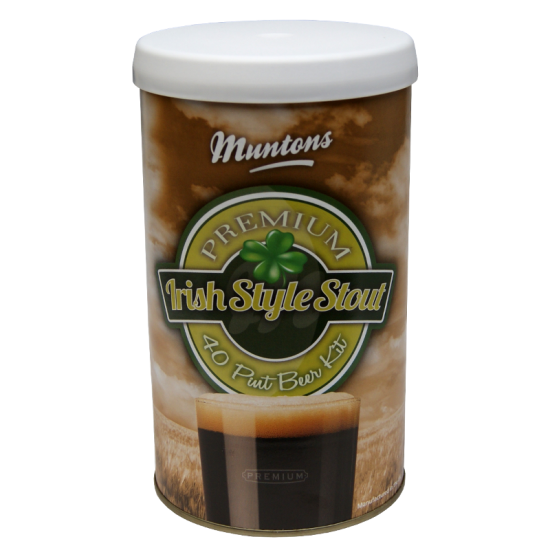 Sold Out
Muntons Premium 1.5kg - Irish Stout
1.5Kg Kit, Makes 24 Pints Of Quality Irish Stout, Full Instructions Included.
Very Dark And Very Hoppy, A Rich Beer Of Great Character

Requires 1Kg of Brewing Sugar or Beer Kit Enhancer.
Tony's Tips,
I must say, I do like a "chewy" stout occasionally, but I was offered a taste of a new winter stout with Cappucino overtones (or was it undertones) recently, which I found it a trifle sickly! in fact, a trifle would possibly have made a less sickly addition!  This Munton's Premium Irish Stout, however,  is all Irish Stout needs to be:- Dark Tall and 'Ansome with a real Hoppy, Rich Irish  Character . . . . .  make it with water straight from the river Liffey and if you close your eyes you could be there, in Dublin drinking the real Stuff!  . . . . Slainte!