Muntons Premium Gold - Autumn Blush Cider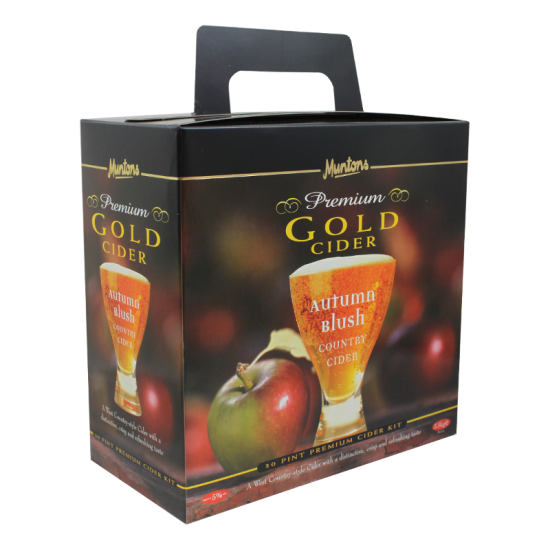 Muntons Premium Gold - Autumn Blush Cider
Muntons Premium Gold Range Are Without Doubt The Best Beer Making Kits On The Market Today - Muntons Autumn Blush Is A West Country Style Cider With A Distinctive, Crisp & Refreshing Taste.
Kit Makes 30 Pints @ Approximately 5% ABV - All Ingredients Included In This Double Tin Kit (No Additional Sugars Required)
Tony's Tips
Muntons Premium Gold, Autumn Blush Country Cider Kit is definitely the best of the best with a distinctive "West Country" crisp and refreshing taste. It is easy to brew and even easier to drink! "Worth passing a few pubs for!" (now, who said that a few years ago? . . . fine if it's your round next!  But otherwise, walk in and enjoy them all, and then really enjoy this marvellous brew when you get home!