Mini Industrial Floor Standing Or Bench Mountable Wine Corker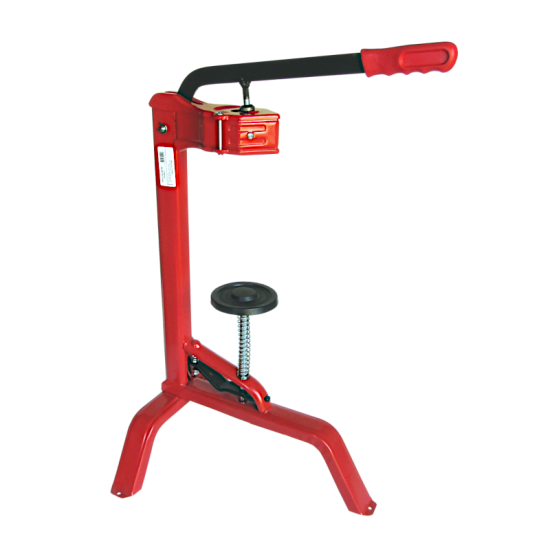 Sold Out
Mini Industrial Floor Standing Or Bench Mountable Wine Corker
Made From Sturdy Rolled Steel - Using A Hard Plastic Quadrant Die, Which Compreese The Corks As The Lever Is Pulled.
Works On All Straight Wine Corks (Please Note This Will Not Work On Mushroom Head Champagne Corks)
Adjustable Plunger Depth, So You Can Get The Cork Inserted To The Correct Position.
Can Be Used Floor Standing Or Fixed To A Bench By Screwing Down Through The Holes In The Feet.
70cm High (With Handle Depressed)  38cm Wide x 41cm Deep - Assembly Is Very Simple As The Unit Is Supplied Pre Assembled (Apart From The Rear Foot) Which Is Fixed In Place Using A Single Phillips Head Bolt