Little Bottler - Bottling Stick / Wand With Tap The Easy Way To Fill Your Bottles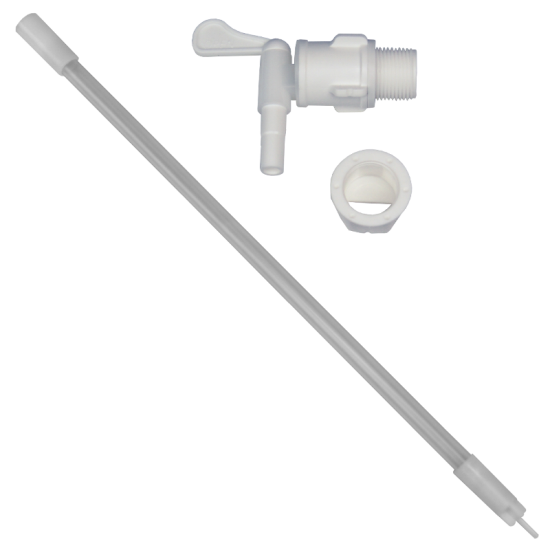 Little Bottler - Bottling Stick / Wand With Tap The Easy Way To Fill Your Bottles
If You Decant Your Homebrew To Bottles, You'll Love This Gadget! - Simply Turn On The Lever Tap, Insert The Tube Fully Into Your Bottle, When The Valve Hits The Bottom Of The Bottle The Brew Flows, When The Bottle Is Removed The Flow Stops.
Removeable Fill Pipe With Bottom Valve Which Stops Flow When Bottle Is Removed, (Leaves The Tap In Place)

Comes Complete With Back Nut & Washer To Connect To Most Plastic Fermentation Vessels With An Existing Tap Hole, Alternatively You Will Need To Drill Your Own 25mm Hole
Tony's Tips
Eighth wonder of the World! Once tried no one will go back. This "Little Bottler" is the answer to all your bottle filling needs.
One happy Little Bottle user states that his bottling filling time, using this device, for 40  x 500ml bottles, is now reduced to 16 mins! I know it would have taken  me at least three times that long without this little gadget, . . . . . almost quicker to simply drink the lot straight from the syphon and forget the bottles!, The stick displaces the liquid in the bottle to give just the correct air gap in the top of the bottle when removed . . . . . Brilliant! . . . . . a Bottler's life without the Little Bottler is now unimaginable. It's just as effective with  wine bottles and equally prevents wastage by cutting off the supply between bottles.